CALENDAR OF EVENTS & ACTIVITIES--For information about Tuolumne County events and activities, please visit the following websites: Tuolumne County Chamber of Commerce, Tuolumne County Visitors Bureau, Sonora Chamber of Commerce, and Sonora Visitor Information. You should also check Twain Harte Chamber of Commerce and Twain Harte Visitor.
COLUMBIA STATE PARK--Dedicated when California Governor Earl Warren stayed at Knowles Hill in 1945, Columbia State Park has preserved the Columbias Gold Rush-era business district with shops, restaurants and two hotels. Visitors have the chance to step back into the 1850s, imagining life when gold miners rubbed shoulders with businessmen and the other residents in Columbia.
RAILTOWN 1897--When the Sierra Railroad went bankrupt in the 1930s, Charles Segerstrom was appointed receiver, and the Sierra Railroad is still with us today. Located in Jamestown, California, Railtown 1897 State Historic Park is home to one of Americas last operating railroad roundhouses and preserves a number of Sierra Railroad steam locomotives in their original environment. Known as The Movie Railroad, Railtowns locomotives and cars have appeared in over 200 film and TV productions, including High Noon, Back to the Future 3, Petticoat Junction, and Little House on the Prairie. Steam locomotives run on weekends April-October (plus selected weekends in November and December), but the roundhouse and station are open all year long for tours. Dont miss the train!
HIKE & BIKE--Visit nearby Dragoon Gulch or hike along the abandoned narrow gauge rails on the Westside Trail. Bike the old Sugar Pine right-of-way and visit Lyons Dam, and Beardsley Lake near Strawberry. There are many well-marked trails winding past spectacular vistas, unique geological formations, wild flowers, sparkling lakes, and countless miles of streams and rivers. Contact the Stanislaus National Forest District Office for trail information. Spend the day in Yosemite. See the gigantic Sequoias at Big Trees State Park. There is so much ground to cover!
SNOW--Visit Dodge Ridge, Leland High Sierra Snow Play or Highway 108 Sno-Park to ski, snow board, cross country ski,
snow shoe, snow-mobile, sled or just play and slide in the snow. Or go ice-skating near Long Barn Lodge.
HORSEBACK RIDING--Explore the Emigrant Wilderness for a day or a week! Riding stables and tour guides are for hire.
GOLD PANNING--Its Gold Country and you can search for gold on your own or with the help of outfitters, or you can visit a working
mine. See Jamestown Gold Panning for a hands-on experience!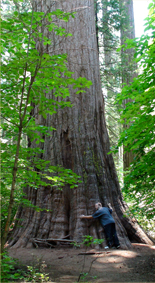 WINERIES--The Gold Country has become the second "Wine Country" of California. Vineyards and wineries are making the Gold Country famous for something new. Some of them are available for touring. Visit Mt. Brow Winery right here in Sonora or take a very rewarding short drive across the river to Ironstone Vineyards in Calaveras County!
THEATER--Walk to Stage 3 Theater just a block away! Or see a production by Sierra Repertory Theater. Tuolumne County Theater is known for the quality of its productions. It ranges from Broadway Musicals to cutting edge drama.
GOLF--The Sierra foothills offer a number of great golf courses with a variety of landscapes, views, and degrees of challenge. Mountain Springs Golf Resort, Phoenix Lake and Twain Harte Golf Course.
BOATING--Tuolumne County has both large and small lakes ideal for those who want to water ski, fish, sail, canoe or houseboat. Visit Pinecrest, Beardsley Reservoir, New Melones, Lake Tulloch, Lake Don Pedro and more!
RAFTING--Raft the Tuolumne, Stanislaus or Merced rivers. There are local companies offering guides and outfitting.
FISHING--The streams, rivers and lakes of Tuolumne County offer countless locations and opportunities for great fishing.
GAMBLING--Black Oak Casino, owned and operated by the Tuolumne Band of Me-Wuk Indians, is located in Tuolumne, CA. The Casino encompasses 164,000+ square feet of gaming and entertainment options for everyone.