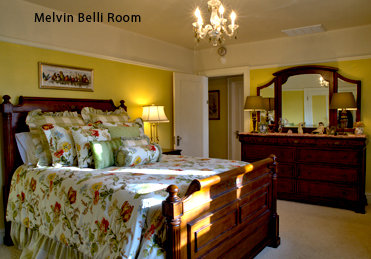 Surprise Your Sweetie!

Have a dozen roses awaiting your arrival and a bottle of champagne or local wine delivered to your room.

Click HERE to learn more...
Every great house must have a spare room. What do you call it? What do you do there? Is it a den, an office, a hobby room a guest room, a music room, or a storage room? A man-cave, perhaps? This room was called the "sewing room" on the old plans and we are convinced because it has an extra electrical circuit called "the ironing board circuit." That must have been some iron! It would be fun to know just how much sewing went on here in the Segerstrom house. Hopefully this was an activity that Martha and her mom were able to enjoy together in a family full of boys.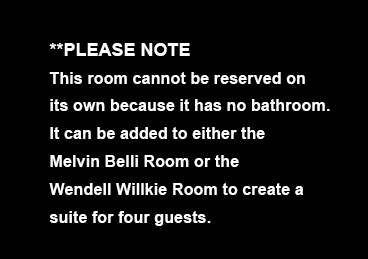 This room has a queen size hide-a-bed and can accommodate up to two more guests.