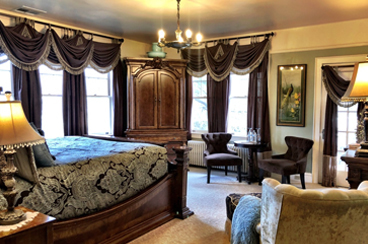 Surprise Your Sweetie!

Have a dozen roses awaiting your arrival and a bottle of champagne or local wine delivered to your room.

Click HERE to learn more...
Charles and Carrie Segerstrom moved from the house that still stands at 84 N. Washington Street to Knowles Hill in late 1927 with their five children. Charles, Jr. was seventeen years old, Martha was thirteen, Richard was ten, Donald was eight years old and William was five. Among the many rooms listed on the Knowles Hill electrical panel, apparently in the owner's hand, is one called the Small Boys Room. It is the room right next to the Segerstrom bedroom and presumably it was for young Donald and William.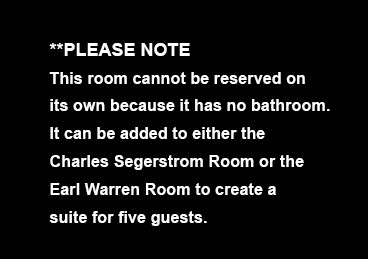 This room is decorated with antiques, rustic western ephemera and two twin beds.